2018 Dealer Event

Countdown to Kick-off

Sign Up NOW!

Don't Miss It!!!

We can't wait to see you!!!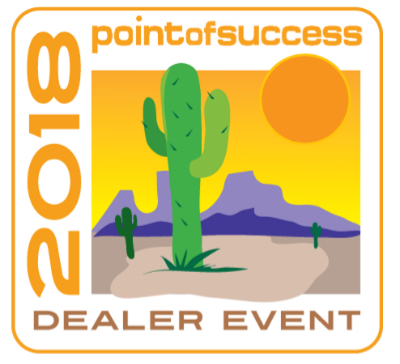 ***UPDATE 1/16/2018 – Hotel Information***
Click this link to visit the hotel website for accommodations. You have until 2/6/2018 at which time they will release our block of rooms. Our code is IRB.
From the hotel: We have set up your group's capabilities to now make room reservations in your room block.   They can either call our reservation center at 1-877-685-5594 and reference block code IRB, or use the booking link (the link is above).  Please advise those using the link that it will only work on desktop computers, not cell phones.  Also, cancellations less than 24 hours prior to arrival or No Shows will result in a charge equal to one night's room and tax.  Please keep in mind that your rooms cutoff date is 2/6/18, after this date any rooms left in your block will be released for general sale.  Any rooms needed after your cutoff date can be booked based on availability and need to be done directly through me.  Please let me know if you have any questions.
---
Where: San Marcos Golf Resort, Chandler, AZ
When: March 8-9, Noon March 8, all day March 9
Who: Fabulous Dealers, Partner, Spouse, Significant Other
Why: Grow your business and make you more money!
What you get: ONLY IF YOU ATTEND!!!
Free Point of Success Premium (Version 4, must use in 90 days)


Dealer Renewal Fee Waived ($200 value)

18 (for 2018) New Customers (users in your proximity)

Dealer Marketing, Training and Sales Kit ($Priceless)
This is going to be a great time, with great food, excellent information, and tremendous value. DO NOT MISS THIS!
Register now! No cost!