Special Point of Sale Features Designed for Bars
These bar-oriented features save time, improve operations and let Point of Success be tailored to bar operations:
Repeat Round 
Select which products will appear in the Repeat Round window by choosing product categories. On the View Tickets screen, touch the Repeat Round button, touch the items to repeat, then touch Done for fast and easy beverage reordering!
Timed Happy Hour Pricing with Days and Times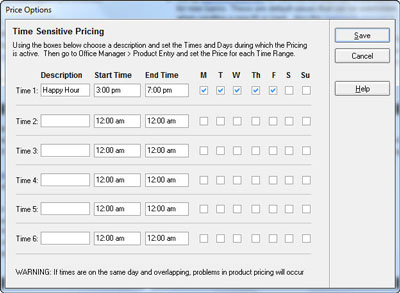 Select exactly which days and times happy hour pricing will be in effect.
Tax Inclusive Pricing 
Bars love this feature! Set the target price for a menu item – Point of Success back calculates the tax then adjusts the item price to hit the exact total price with tax included.
Large Order Total Display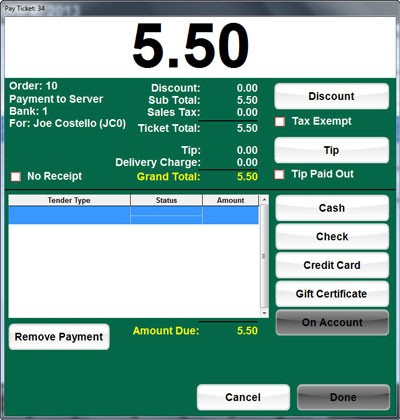 Monitor order totals from across the bar with the large order total display. Even non-bar operations can see this optional large print total easier.
Print Bar Tab Automatically on Done 
This feature is controlled on each workstation. After an order is entered or updated a guest's tab can print automatically.