Pizza POS – Bringing Down the Cost and Improving Value
Forget cost for a moment – What is the real value of pizza pos? Point of sale systems for pizzerias can affect both operations and opportunities.
Improves Operations
Basic operational functionality is a good reason to buy a point of sale system and a common reason why restaurants use point of sale systems. Operational features help by saving money:
Take customer orders faster
Track of food preparation, drivers and employees
Use financial reports to save bookkeeping time
Protect cash and discourage theft with security features
Gives Opportunities
Sales improvements are easier and almost automatic when a pos system is used properly. Opportunity features help by improving sales:
Track and reward upselling and add-on selling
Contact and communicate with customers to increase purchase frequency
Analyze sources of new customers – use only the most effective advertising and promotion
Your Pizza POS Knows About Orders and Drivers
All delivery orders are listed on one screen. Color flags show the orders that are approaching their promised delivery time and those that have passed. Meeting commitments keeps customers calling!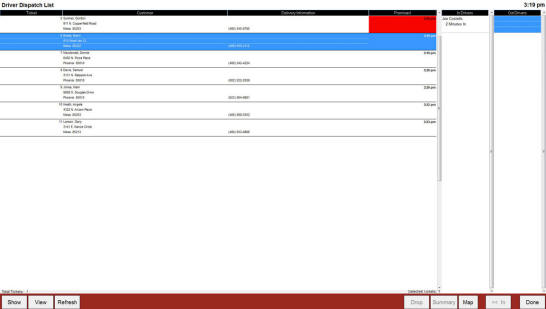 Pizza POS systems include specialized features like the delivery screen in Point of Success.
Specialized Pizza POS Product Pricing
Advanced pricing features give operational flexibility! Our pizza POS offers different pricing for full and partial portion pizza toppings, different prices for lunch, dinner and happy hour, and even an optional delivery surcharge for every item on the menu.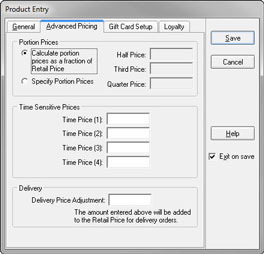 Pizzerias do business differently and require the flexibility of a pizza pos system like Point of Success.
---
Point of Success Pizza POS is made for pizza restaurants. It can help improve operations, lower costs and improve customer service. Build your pizza business affordably with Point of Success.
Pizza POS – Affordable Software from Point of Success
Download the free demo and see Point of Success in action – Pizza POS Demo