Special Features for Table Service Restaurants
Point of Success has many workflow-enhancing features and many of them enhance the operation of table service restaurants.
Order by Table Position or Guest Number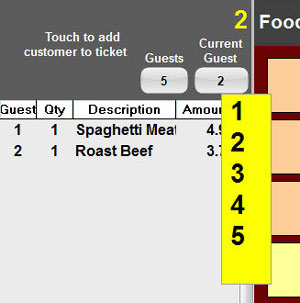 Each item on an order is tagged with a guest's seating position at the table. Service can be improved by delivering a guest's order directly to their seat at the table. Also used to separate multiple guest take-out and delivery orders!
Split a Single Order Item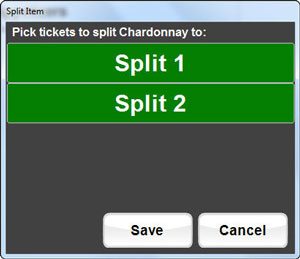 Split a shared appetizer, entree or a bottle of wine between two or more guests.
Fresh List 
Menu items with a limited quantity are displayed in the Fresh List on the main order menu and each item is also tagged on its menu button. Enter the total number of each item available and the quantity counts down as items are ordered.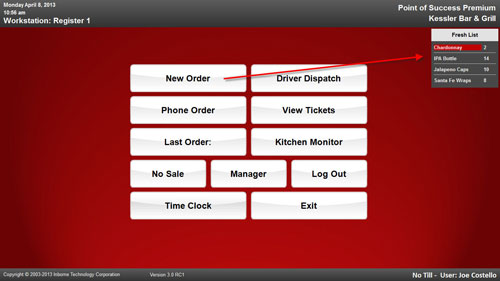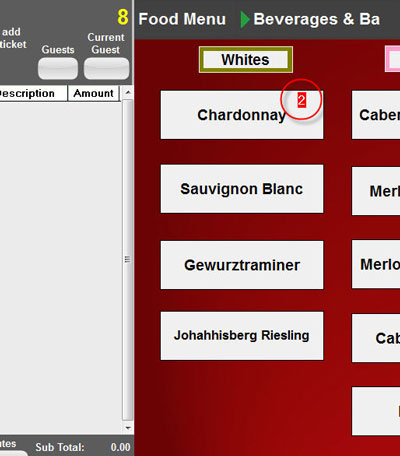 Each item on the Fresh List can be assigned an Alert quantity. When the quantity falls below the Alert quantity the item is highlighted in the main menu list and on the item button. Does not require Point of Success Inventory.
Coursing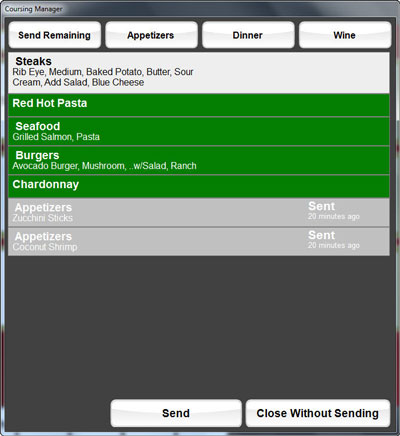 Order items can be selectively sent (fired) to the kitchen. Select individual items or quick select all items in a category with the touch of one button.