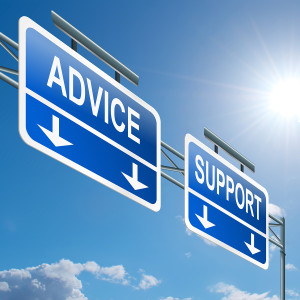 Using a Dealer Can Be Great for Your Restaurant!
When you rely on a Point of Success Dealer you get much more than just software:
Local services in many areas
Point of Sale system expertise
POS hardware
Technical support, including after hours and weekends
Installation and setup
Training
Who are Point of Success Dealers?
Point of Success Dealers are independent businesses serving restaurants, bars and pizzerias like yours. Dealers can give the personalized service that will help your business succeed! Point of Success Dealers are not employees, representatives or agents of Inborne Technology Corporation.
A Certified Dealer is the highest level of achievement an independent Point of Success dealer can attain. Certification qualifications include passing a rigorous technical test and business practice requirements that mean a dealer has attained a higher level of experience. Look for companies in the dealer listings below with the Certified Dealer designation to get the best Point of Success can offer.
Extended Hours and 24/7 Support
Some Point of Success dealers offer technical services when you may need them the most. Look for the Extended Hours Support designation below when you have a problem or question that can't wait. All support services are fee-based. Get a support plan in place with a Point of Success dealer now and be prepared when you need help.
Several independent Point of Success dealers serve restaurants all over the United States. Remote support using common technology can be as effective as a local dealer. Call the Point of Success sales line at (800) 752-3565 for a referral to a dealer who serves your area.
Advanced Micro Tech
Richmond, TX
Contact: Mahmoud (Mood)
Email: m_elyoussef@yahoo.com
Telephone: (832) 815-8727
All-In-One Point of Sale
Troy, MI
Extended Hours Support
Contact: Rick Hardesty
Email: hardesty321@comcast.net
Telephone: (248) 790-0401
Illini Business Equipment
Peoria and Springfield, IL
Contact: Larry Henrikson
Email: prewrathx@yahoo.com
Telephone: (309) 696-5200 or (217) 789-0488
InfoServ, Inc.
Owensboro and Louisville, KY
Contact: Kevin L. Bruner
Email: Kevin@InfoServPOS.com
Telephone: Owensboro: (270) 926-2567 x 3
Louisville: (502) 713-4622 x 3
Prescott POS
Wauconda, IL
Serving Illinois, Wisconsin, Indiana and Iowa
Extended Hours Support
Email: steve@prescottpos.com
Web: www.prescottpos.com
Telephone: (708) 790-5853
Princeton POS
Tennessee
Serving Southern Kentucky, Northern Alabama, Southern and Eastern Michigan, Southern New Jersey, Greater Philadelphia Region
Extended Hours Support
Email: sales@princeton-pos.net
Web: www.princetonpos.com
Telephone: (800) 664-1065
Symphony Hospitality, LLC
Madison, WI
Contact: Jamie Rady
Email: pointofsale@symphonyhospitality.com
Web: www.symphonyhospitality.com
Telephone: (608) 492-2311
WRT Specialties, Inc.
Waukesha, WI
Email: sales@wrttech.com
Web: www.easy-pc-solutions.com
Telephone: (262) 542-1337
Positive Technology.com, Inc.
New York, NY
Contact: Nicole Grubard
Email: sales@positivetechnology.com
Web: www.positivetechnology.com
Telephone: (888) 706-9989
Positive Technology.com, Inc.
Rockville, MD
Contact: Rick Corrado
Email: sales@positivetechnology.com
Web: www.positivetechnology.com
Telephone: (888) 706-9989
RKS Business Services, LLC
Toledo, OH
Contact: Rich Schafer
Email: info@rksbusiness.com
Web: www.rksbusiness.com
Telephone: (419) 882-5382
RNA Technologies, Inc.
Grand Island, NY
Contact: Steve Vathy
Web: www.rnatech.com
Telephone: (716) 773-9700
Ross Business Systems, Inc.
West Babylon, NY
Contact: Paul Bausch
Email: rossbusinesssystems@gmail.com
Telephone: (800) 732-9633