Restaurant Software That Serves Your Customers and Your Business
Customers who have a good experience are customers that are far more likely to return and to become a loyal guest! Your restaurant software can improve customer experiences in these important ways:
Servers enter orders from your customized ordering menus – All your food, beverage and preparation options are set up just how you want them
Provides accurate, readable orders and preparation instructions to the kitchen
Gives real-time information that helps managers monitor guest service commitments
Custom Design Your Ordering Menu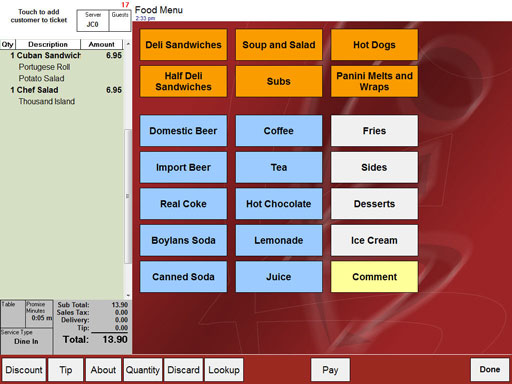 An ordering menu that's easy to read and lists all the options available makes order entry quicker! The tools and information necessary to customize your menu are included in our restaurant software.
With Point of Success it's easy for an owner or manager to make menu changes. Adding new dishes or changing prices doesn't require a technician visit or a call to support!
Restaurant Software – Split Tickets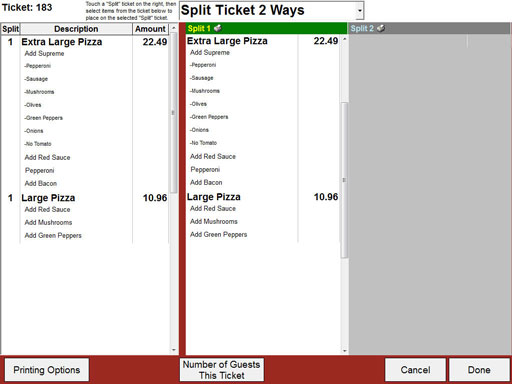 Split an order at any time with Point of Success – No matter whether guests request it at the beginning, middle or end of their meal. Select the number of ways to split the check, then touch the ticket and touch an item to move it to that ticket.
Kitchen Monitor
Point of Success prints preparation tickets in up to six separate locations and also includes a Kitchen Monitor. Orders display on a computer screen in the kitchen and are bumped using a a sanitary bump bar specifically designed for the kitchen environment.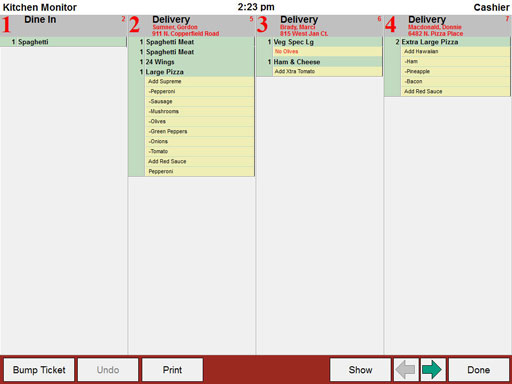 Restaurant Software Protects Cash in Tills and Banks
Monitoring and enforcing security for a restaurant's assets, particularly with cash, is a top priority. Point of Success tracks and accounts for every order and every payment. The system prevents damaging activities of dishonest employees, thereby protecting profits.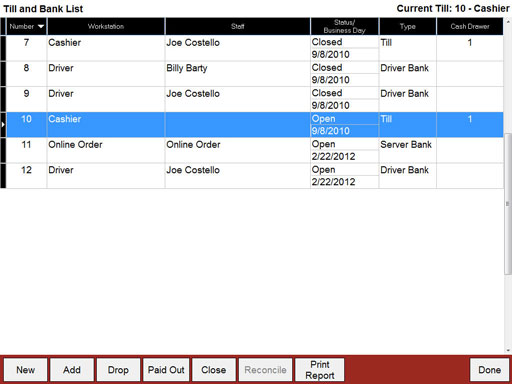 Point of Success Premium supports server banks, delivery driver banks, and up to two cash drawers per workstation.
---
Point of Success restaurant software is made for restaurants and bars of all types. It can help improve operations, lower costs and improve customer service. Build your restaurant business affordably with Point of Success.
Restaurant Software Made Affordable by Point of Success
Download the free demo and see Point of Success in action – Restaurant Software Demo
---

Indicates features available only in Point of Success Premium.