Online Ordering – General Restaurant Menu Setup Tips
The following information is additional menu setup assistance.  Most other issues were addressed by actual changes in Online Ordering Menu setup, by RTO.
BEVERAGE TAX:
Emad: The beverage tax will get applied if a category is called Beverages or contains Beer in the name.  So if you wanted to split normal beverages you and call that category to Drinks, and call the Alcohol one to Beer and Wines.  We can make these rules more flexible, it's just what we have in place at the moment.
ORDER NOT PRINTING TO PRINTER – WRONG EMAIL ASSIGNMENT:
Luis: It is my understanding that the First Email box is what disables the Ticket Printer option. You can still put the email in box 2 and do a test.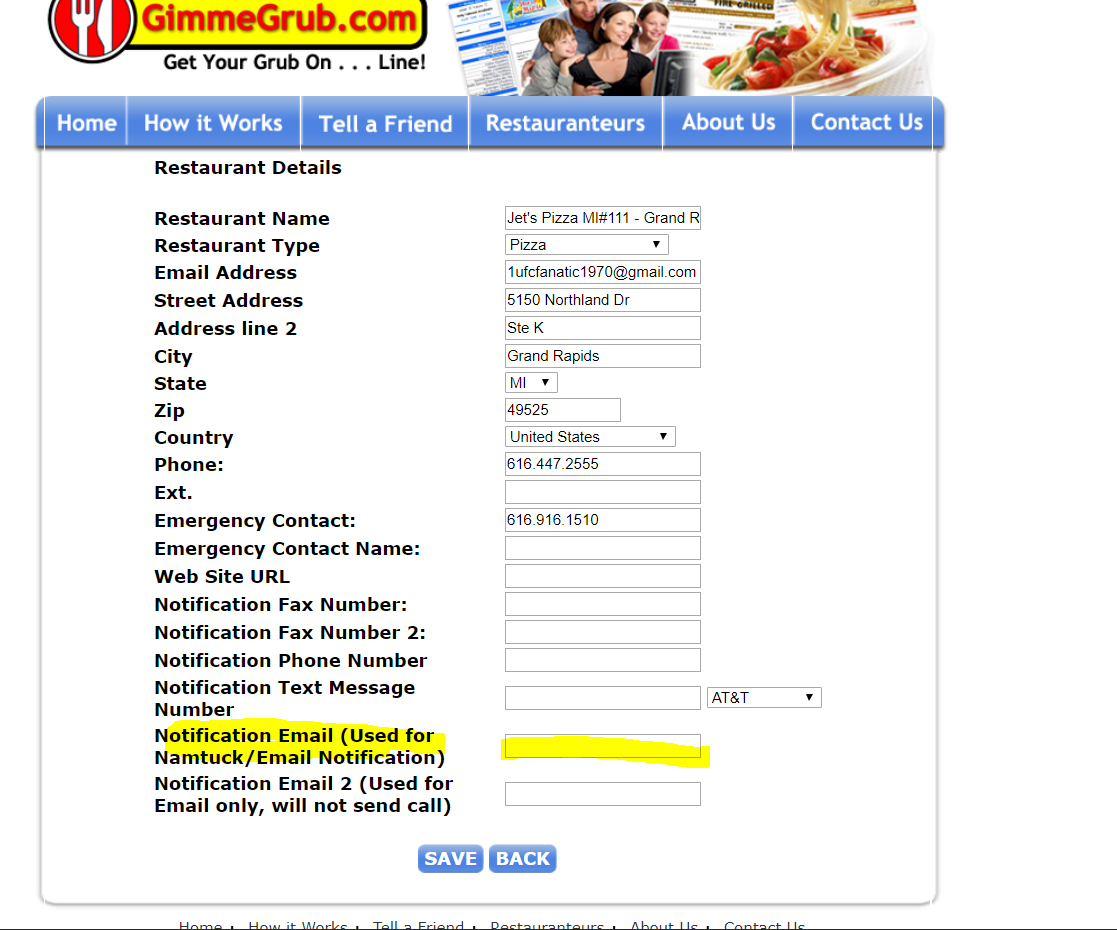 IMAGE SIZES:
The banner is 960 x 155 pixels
Food images should have a width/height no larger than 500px.
Food images should be in .jpg, .png or .gif format
Food images should be the same size for consistency on the menu page.
Clients can send us any sized images, and we will resize/change format as necessary.  But, it is best for them not to send .tiff, .bmp, or other high DPI format, as it will make it difficult for them to send it to us due to file size.
The client can send is the images via ftp, Dropbox, email, etc.  .
RESTAURANT CREATE THROUGH MENU CREATION INSTEAD OF SIGNUP – HOW TO CREATE USER ACCOUNT:
Emad: As a superadmin, below are steps on how to convert a customer to an owner and associate a restaurant. 
Search for customer account.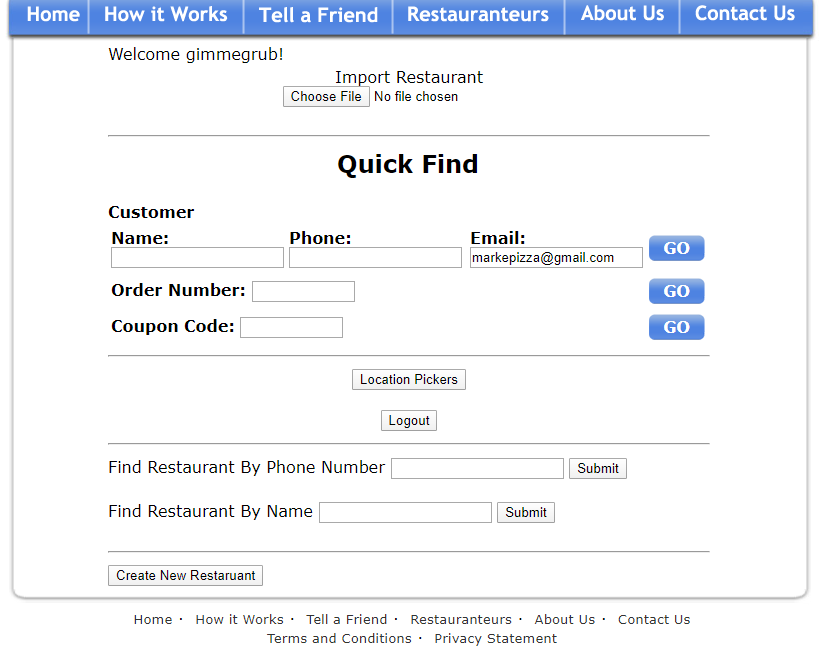 Click on Details when you find the account. 

On the details page, switch type of customer to owner, make sure to check the I confirm I am 13 years or older otherwise you'll get an error.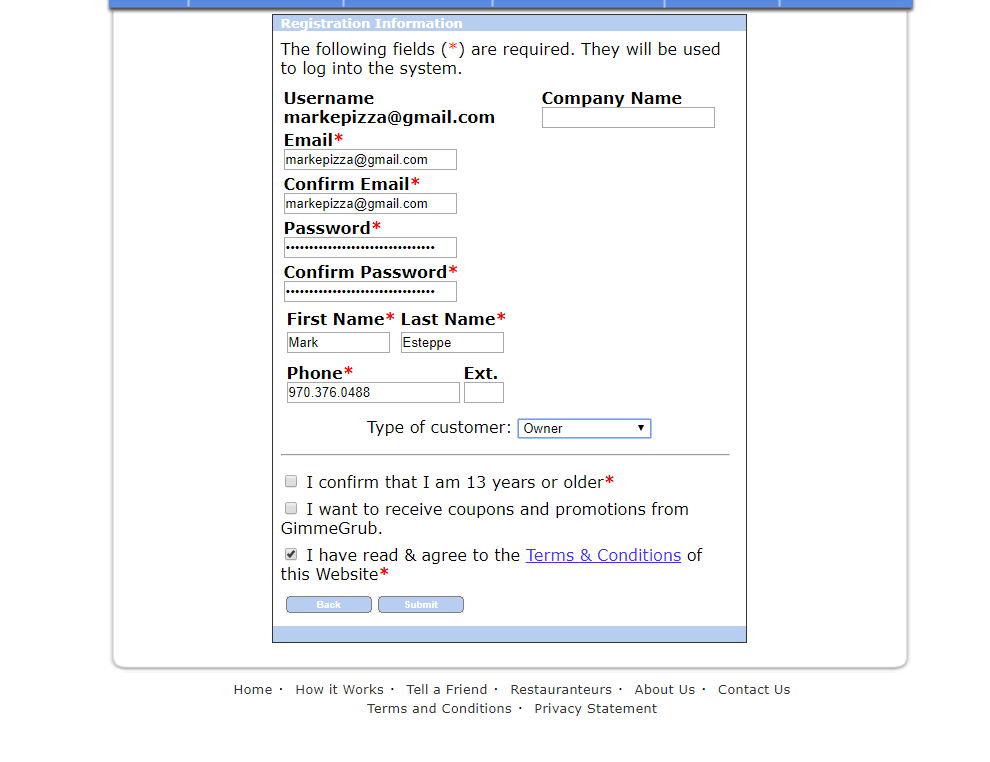 Hit submit, and you'll be logged out.  
Now sign back in with your superadmin and click on the location pickers button and you will see a list of all customers who are restaurant owners and click on Edit Location Picker.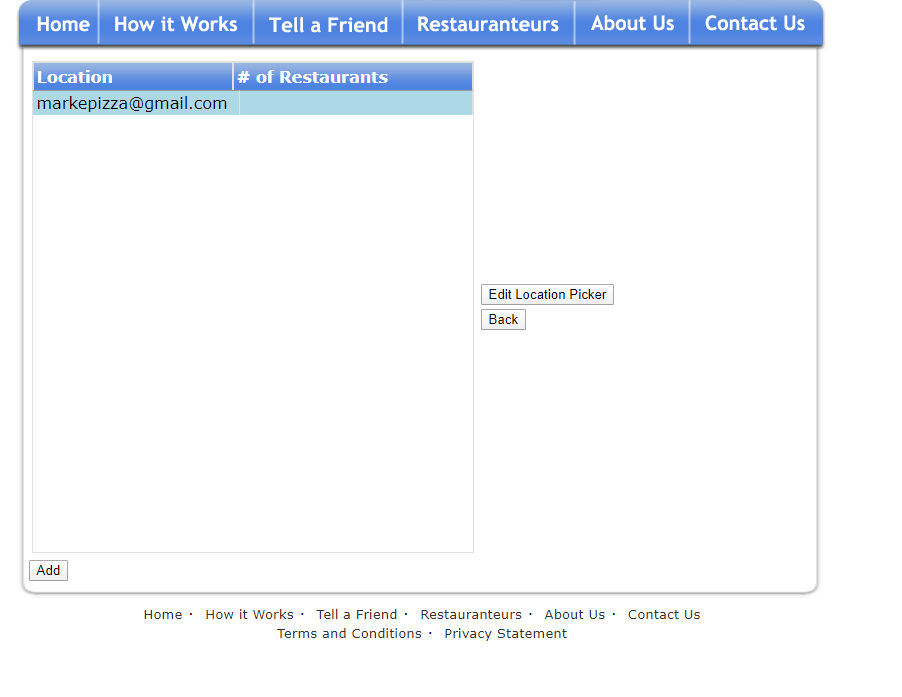 Add the restaurants you want to add to the owner's profile.
WOULD YOU LIKE THIS TO BE ACTIVE ON ALL 0 SUBMENUS?
Luis:  If you hit yes it makes it live at any or all stores underneath this menu.
Like for example.
Pier #2020 – Base Menu – >
Pier #202- – Long Beach Store (active or sub menu) (will make it live right away)
Pier #2020 – Newport store (active or sub menu) (will make it live right away)
If it's a single store it doesn't really matter. You won't have to deal with it.
This comes in handy if you only want it to be live on some locations.